The 5 Breastfeeding Latches they Didn't tell you about
An article on Latching recommends that: Ideally, your baby's bottom lip will be near or on the base of your areola with her/his nose opposite your nipple. When she/he smells the colostrum, he/she'll bury her chin into your breast, open her/his mouth, and latch on.
However, if you have ever breastfed, you know all this to be hogwash. Babies latch the way they feel. These are the most common five:
1. The Big Chomp-Down!
2. The 'My nipples are cracked but my baby has no mercy.'
3. The Royal Wave OR 'Somebody Help me, I'm drowning!'

4. The Downward Dog latch
5. The ALL.NIGHT.LONG latch
BONUS:
6. The 'My Mummy is Back from Work!'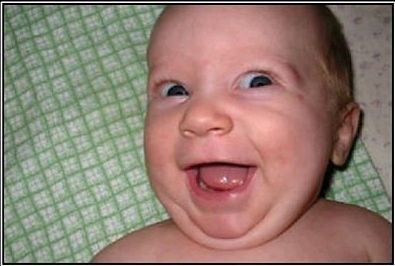 Happy Breastfeeding!