Other Articles from Mara Jackson
15 Fun and Festive Halloween Movies to Watch with your Kids this October
It's movie night and Halloween is right around the corner. You're in the mood for something spooky and child appropriate – look no further! Here's a guide to films the whole family can watch that will still give you your creepy fix.
1. Room on the Broom
"A gentle witch with a ginger braid offers rides to a variety of animals on her increasingly crowded broom, much to her grumpy cat's chagrin."-Netflix
Age rating: 3 years +
©Alabama Public Television
2. Mickey's House of Villains
"The nefarious Jafar has assembled a team of Disney baddies to take over Mickey's House of Mouse and turn it into the House of Villains."-Netflix
Age rating: 5 years +
©Netflix
3. Halloweentown
These kids are in for a surprise when they follow grandma home, only to discover that they come form a family of witches. This town is the only place where supernatural beings can lead normal lives, though trouble is brewing.
Age rating: 7 years +
©Bloody Disgusting
4. Spirited Away
This Japanese coming-of-age fantasy film is created by animation legend Hayao Miyazaki. 10 year old Chihiro and her parents find themselves in a seemingly abandoned amusement park but mystical friends await. After her parents are turned into pigs, Chihiro is told she must work for the supernatural beings to earn their freedom.
Age rating: 10 years +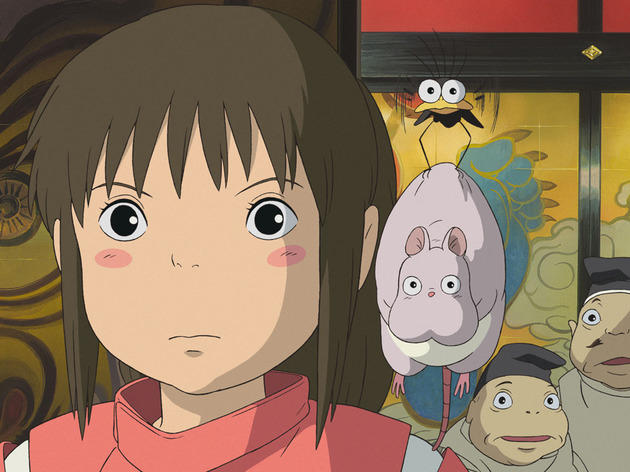 ©Time Out
5. Coraline
Adapted from the 2002 children's book, this film warns you to be careful what you wish for. Coraline longs for a set of parents other than her own, only to discover a parallel universe that just might change her mind.
Age rating: 8 years +
©Padua 360
6. Curious George: A Halloween Boo Fest
Curious George is at it again, this time curious about a legendary hat-stealing scarecrow.
Age rating: Everyone
©IMDb
7. E.T. the Extra Terrestrial
Sweet & scary, there's a reason why E.T. has worked its way into the hearts of many. In this 80's classic an alien finds himself far from home desperate to find a way back.
Age rating: 5 years+
©Alamo Drafthouse Cinema
8. Pooh's Heffalump Halloween Movie
Pooh's pal Lumpy tries trick-or-treating for the first time.
Age rating: Everyone
©D23.com
9. The Nightmare Before Christmas
Tim Burton masterfully combines the spooks of Halloween with the endearing nature of Christmas.
Age rating: 7 years +
©Insider
10. Twitches
Starring Tia and Tamera Mowry, Twitches is a classic separated-at-birth story. What happens when two supernatural sisters are reunited?
Age rating: Everyone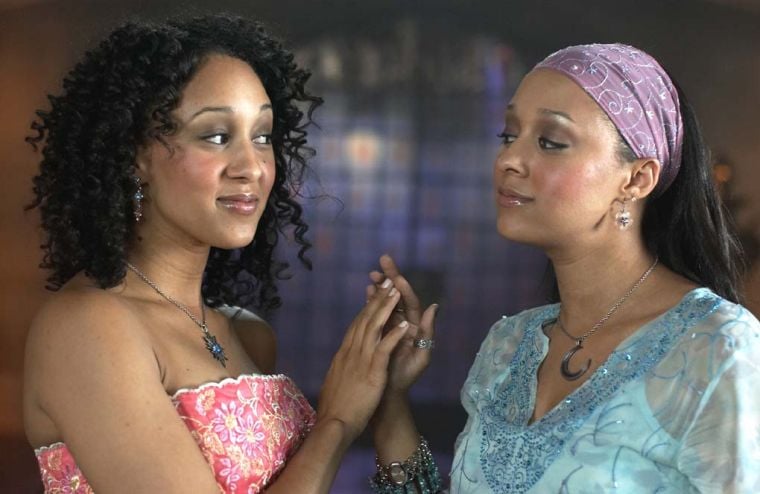 ©Gainesville Daily Register
11. Monsters vs. Aliens
"After Susan Murphy is struck by a meteor and grows to be 50 feet tall, she's captured by the government and shuttled to a secret compound."-Netflix
Age rating: 7 years +
©Netflix
12. DreamWorks Spooky Stories
"Shrek dares his friends to bring on the scary with ghost stories told in a haunted castle."-Netflix
Age rating: 7 years +
©Netflix
13. Monster Family
"A family's festive Halloween plans take a spooky turn when an evil witch's curse transforms the costumed clan into actual monsters."-Netflix
Age rating: 7 years+
©Common Sense Media
14. Edward Scissorhands
A scientist builds an animated and gentle human being, though passes before completing him, leaving him with an abnormal appearance accentuated by scissor blades for hands.
Age rating: 13 years +
©Digital Spy
15. It's the Great Pumpkin, Charlie Brown
The Peanuts gang celebrates Halloween as Linus waits for the Great Pumpkin.
Age rating: Everyone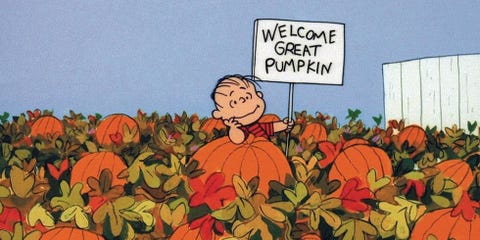 ©Town & Country Magazine
Don't miss out on the fun this Halloween season. Start Shopping For Halloween.
You May Also Like: 10 Timeless Movies to Watch With Your Kids
The 5 Types of People You're Bound to Meet on Halloween
Register for our weekly newsletter and follow us for more Halloween fun on our Facebook page!