Other Articles from Mara Jackson
10 Last-Minute Halloween Costume Ideas for Your Kids
It can be tricky coming up with Halloween costumes suitable for the whole family. With Halloween right around the corner, its time to improvise. Here are some family-friendly costume ideas that will surely make the kids happy.
1. Tinga Tinga Tales Characters
The characters of Tinga Tinga are bright, animated members of the animal kingdom. Each character has their own informative story, like why zebras have stripes, why leopards have spots or why chameleons blend into their surroundings. This costume could be an educational one and inspire the family to see the musical the next time it's in the area!
2. Black Panther
Black Panther was arguably one of the biggest films of 2018. If your little one already loves superheroes, chances are they're fans of T'Challa. Wakanda forever!
©Amazon
3. Mermaid
For the lovers of all things sparkly and princess-like, this is sure to be a winner.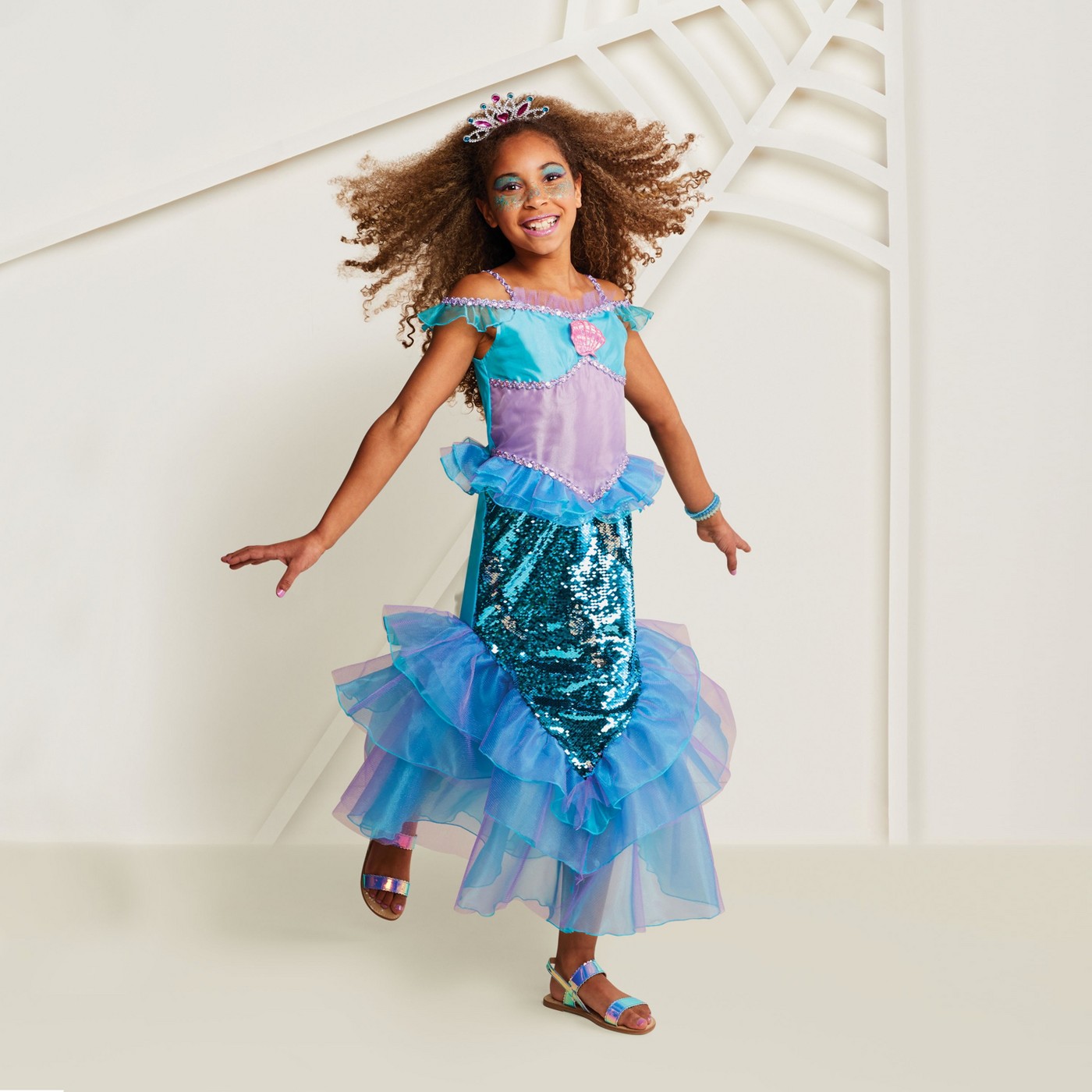 ©Target
4. World Leaders
You may be what you eat but you may also be who you dress up as on Halloween. Is your child inspired by a world leader? Why not dress like them?
©Cool Mom Picks
5. Monster
Monsters, witches and ghosts oh my! This Frankenstein costume is simple and easily recognizable. No itchy green face paint necessary.
©Parenting.com
6. Corn on the Cob
Who doesn't love maize? Layered with an oversize sweatshirt and textured yellow and green, this one is pretty straightforward.
©Parenting.com
7. Sandwich
Think your kid is cute enough to eat? Prepare for the sandwich costume. This can be as simple or as detailed as you like- all you really need is two slices of Supaloaf!
©Parenting.com
8. Rainbow Everything
This could be anything from a fairy to the rainbow itself. Have a bunch of rainbow clothing items? Throw them together for a fun look.
©Parenting.com
9. The Wizard of Oz
Follow the yellow brick road and go as a family! These characters are iconic and lend themselves well to interpretation.
©BookBub
10. Super Family
Make the whole gang dress up as the Incredibles or another group of superheroes. After all, there's strength in numbers!
©Pinterest
Need some more ideas? These videos are your answer to DIY costumes.
Don't miss out on the fun this Halloween season. Start Shopping For Halloween.
You May Also Like: Halloween Kiddie Weekend @ Westgate Shopping Mall
15 Fun and Festive Halloween Movies to Watch with your Kids this October
10 Last-Minute Halloween Costume Ideas for Your Kids
Register for our weekly newsletter and follow us for more Halloween fun on our Facebook page!